Example 1: Personal Brand Website with Marketing Insights Blog
Link: stacedixon.com/
I've created an SEO-optimized website designed to encourage engagement and user action with clear CTAs. I have also posted discussion posts as blogs to extend opportunities for feedback and invite my audience to participate in the conversation. Tools: WordPress, SEO plug-ins, Analytics, Canva.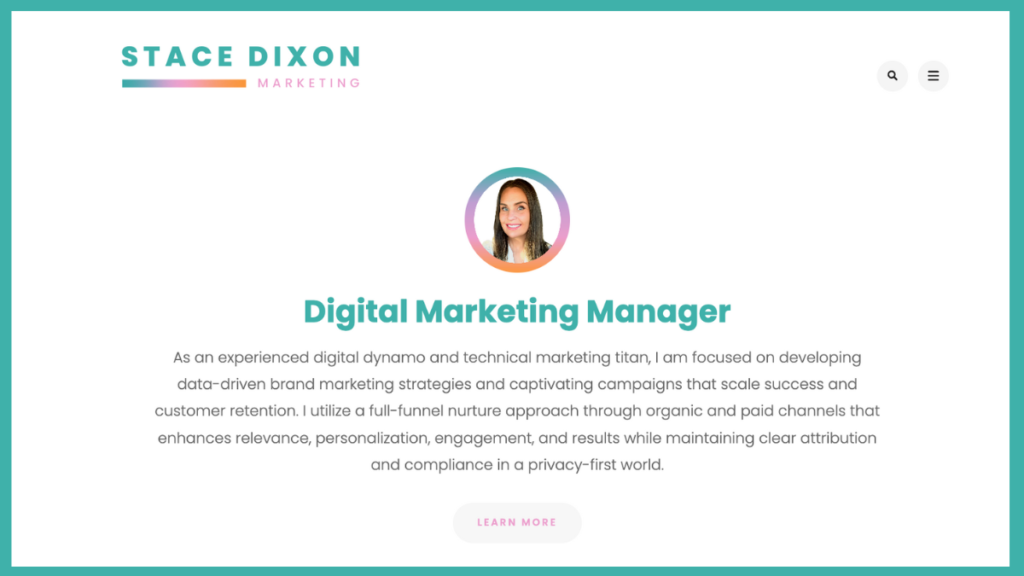 Video of SEO website walkthrough
---
Example 2: SEO-Optimized Content for UAT
Link: uattech.com/author/stace-dixon
I have produced or edited many UAT blogs developed to attract and nurture prospective students with valuable and engaging information. I also handle technical SEO scans, crawls, audits and quality control. Tools: Analytics and industry data, Google Analytics, Search Console, and HubSpot SEO tools.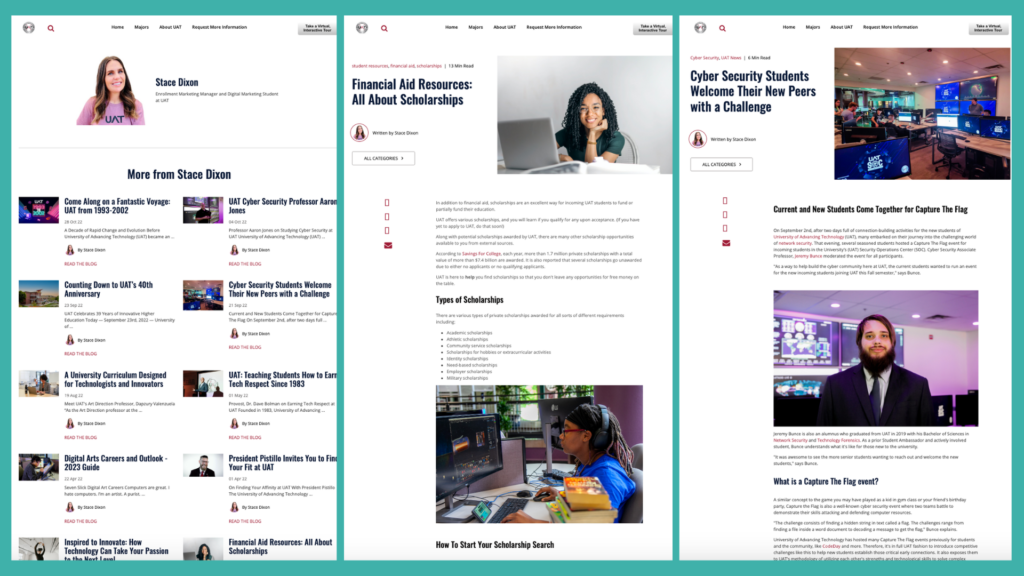 ---
Example 3: SEO and Inbound Strategy for Grab The Axe
Link: grabtheaxe.com/insights
As the marketing lead, I provided inbound and SEO strategy recommendations to our Production Studio Industry client and teamed up with Bridget Carr to optimize 58 AI-written articles for brand voice & SEO (using SEMRush), with custom graphics created by Dallas Parke for the client's new 'Insights' page. Tools: Industry data, SEMRush, Moz, Google SEO tools, ChatGPT, Quillbot, Grammarly.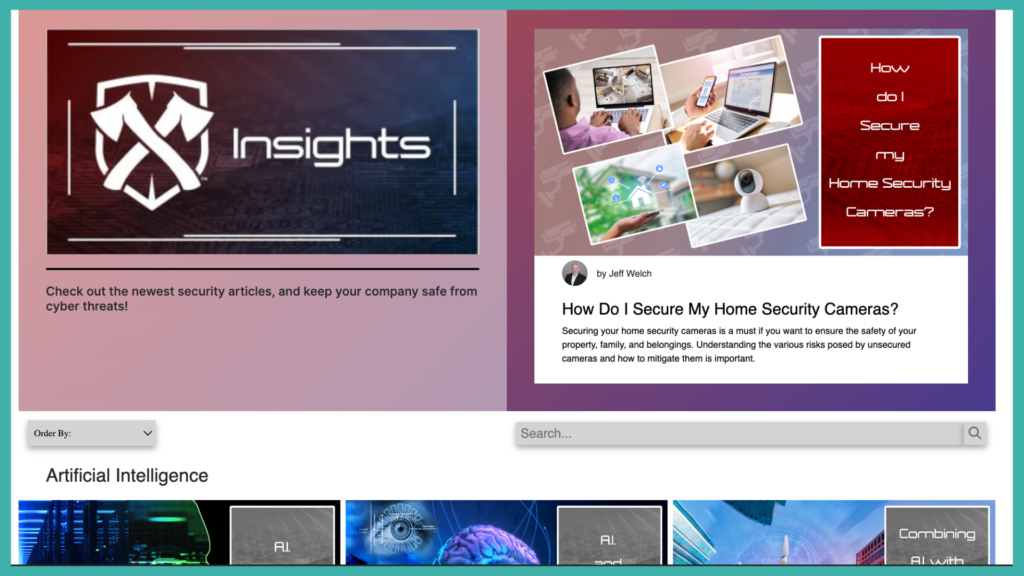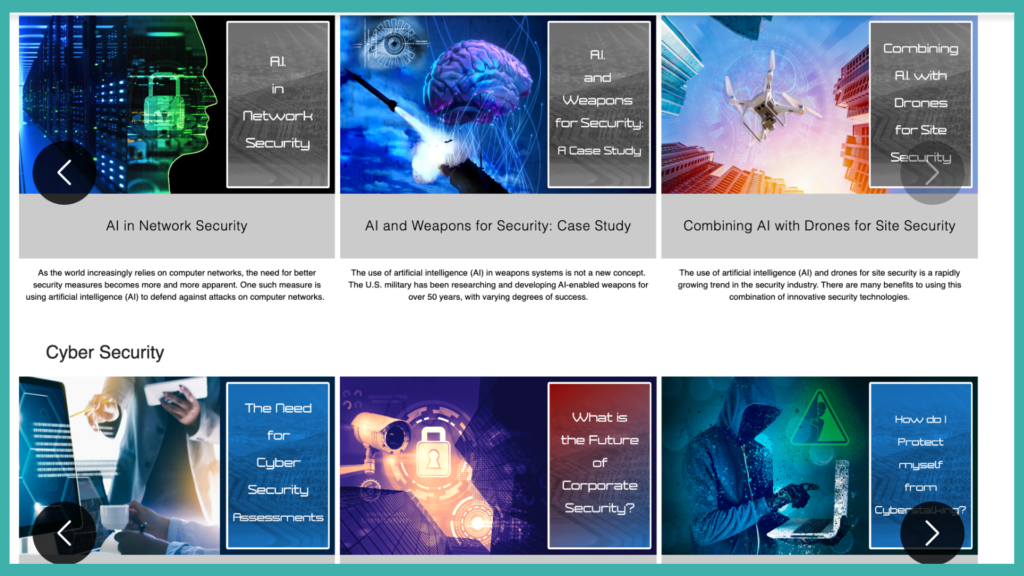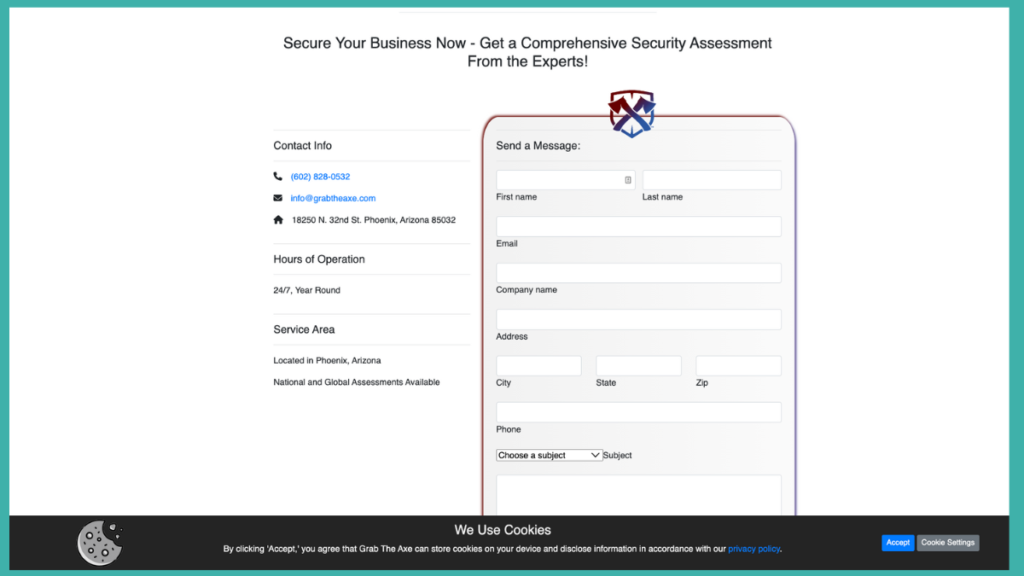 Video of the Grab The Axe site updates overview
---
Example 4: Technical SEO Audit and Website Update for Perimeter83
Link: perimeter83.com
SEO-optimized Perimeter83's site via technical and on-page updates including meta descriptions, settings, on page copy and image settings to improve search rankings. I also updated all lead generation forms for accurate representation and compliance. Tools: Industry and internal data, Analytics, Google search and HubSpot SEO tools, and Yoast SEO Worpress Plug-in tool.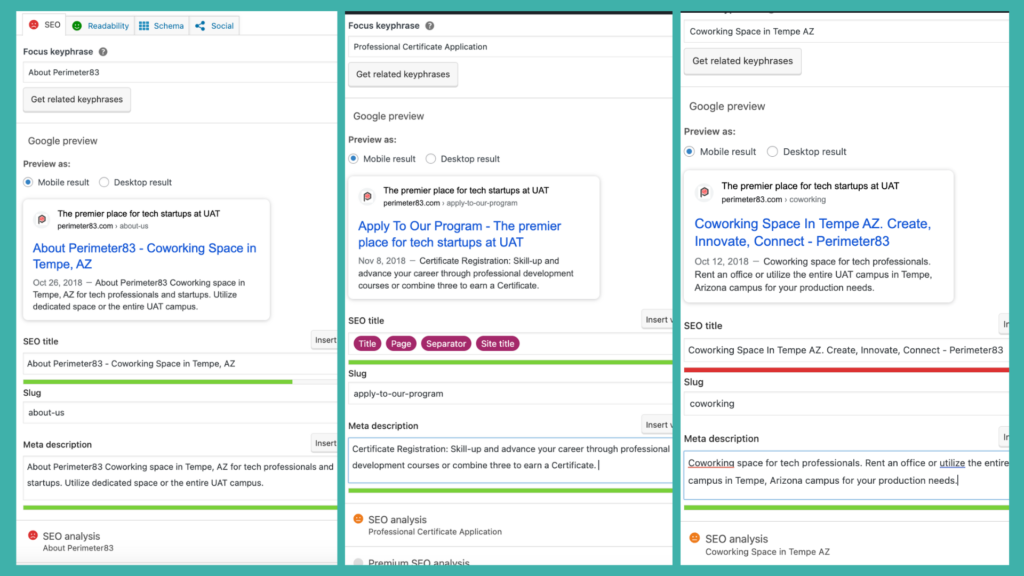 Video of Perimeter83 pages with SEO updates
---